Anisah & Kayla
Anisah Lisbon and Kayla Stokes participating in class discussion.
Tiara
Student, Tiara Jones presenting one of our guest speakers.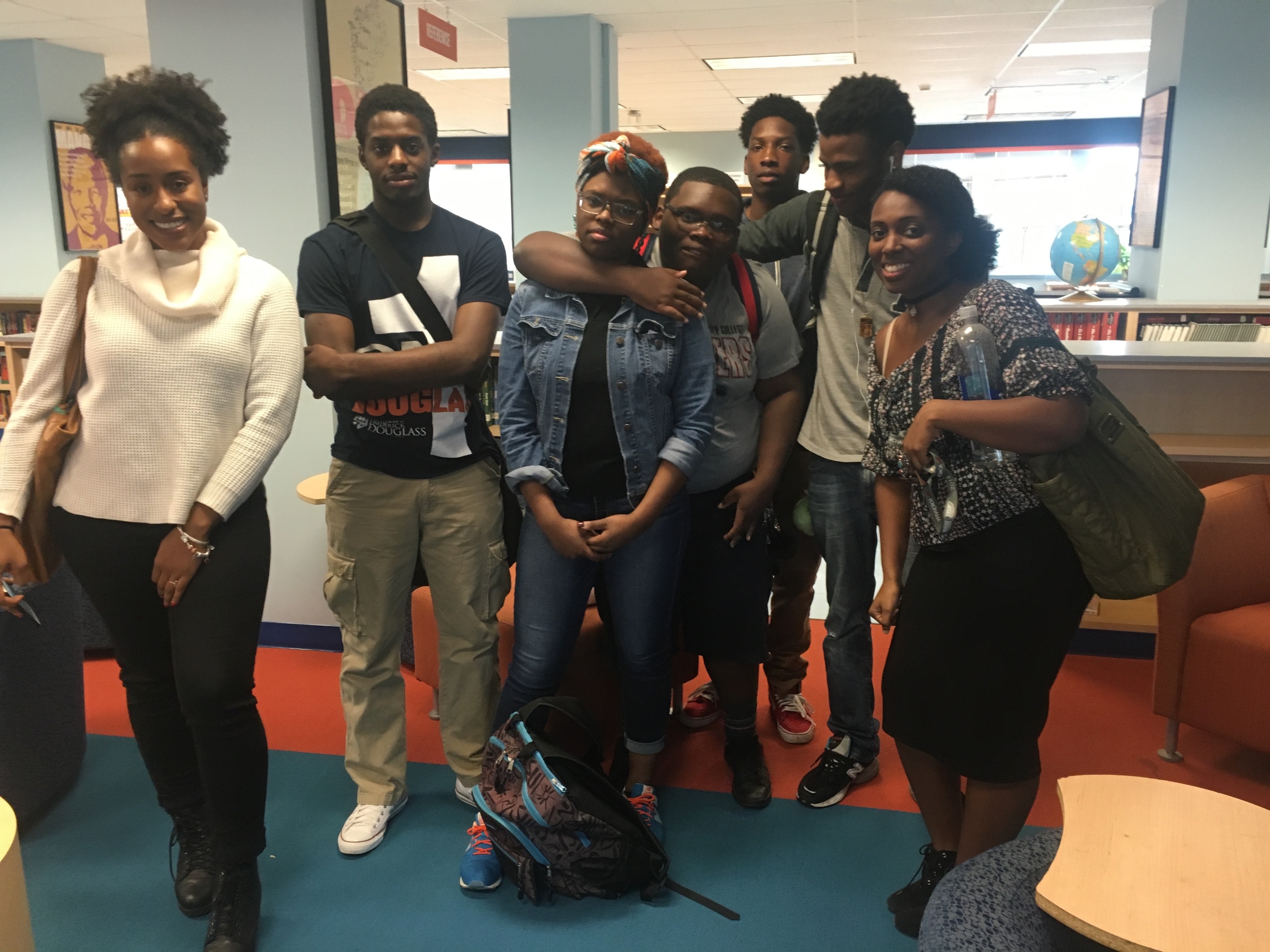 Group Photo
CoFounders Jasmine Hall and Moriah Ray with some of the students after one of our after-school meetings.
Kirkche, Tiara, & Kayla
Kirkche Simms, Tiara Jones, and Kayla Stokes all finished with the passport process!
Kirkche
Student Kirkche Sims presenting one of our guest speakers for the week.
Dominick, Kayla, & Kamerin
Students Dominick Carter, Kayla Stokes, and Kamerin Gage pose proudly in front of one of the many murals of Frederick Douglass at their school.