African Medical Students on a Visit to Casa de Africa
Museum of the Revolution in Old Havana
Centro Memorial Dr. Martin Luther King Jr.
Co-Founder Moriah Ray in Havana, Cuba at the Martin Luther King Jr. Center. Students will visit the center to learn about the solidarity programs that the center facilitates.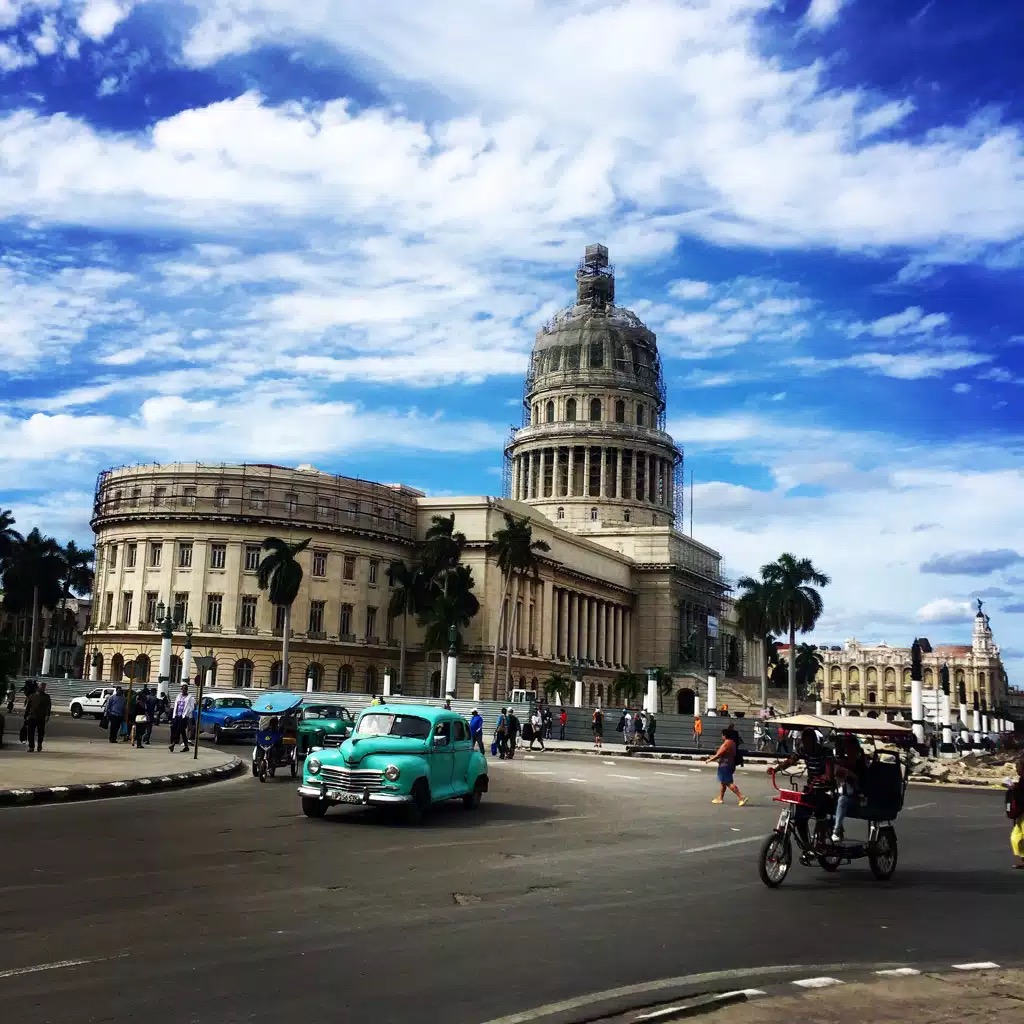 Capitulo de Cuba
The Capitol Building in Centro Havana, Cuba
photo credit: Omar Martinez
Street Hues
The streets of Havana are very colorful. Students will be living just a couple of blocks from the Capitol.
photo credit: Moriah Ray
Classic Cars
photo credit: Moriah Ray
Red, Black and Green
This photo was captured by the Co-Founders this summer. They noticed the American Flag with the colors of the African Diaspora was hanging outside of a museum in the center of Havana.
Obama Cuba
President Obama was in Cuba in March. The first sitting President to visit Havana in 80 years. The students will be in Cuba at a very historical time!
photo credit: Moriah Ray