After-School Programming
Each year, our students participate in educational workshops about the African Diaspora, activism, and international politics. Our educational programming culminates with a two-week international immersion trip to explore African Diaspora history within a specific context. This opportunity is only offered to students who successfully complete the after-school programming.
Youth of Diaspora 2016-2017 Academic Year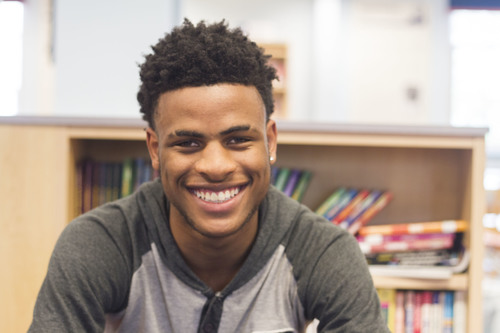 Youth of The Diaspora 2015-2016
Havana, Cuba Cohort
dominick carter
"I'm a student in the Recording Arts and Media Production Program at FDHS and I am interested in music. Studying abroad would give me the opportunity to learn more about the music of different cultures. Going to Cuba will strengthen my applications to colleges and universities. Additionally, it will broaden my knowledge of music from around the world, and will allow me to participate in intellectual conversations about music."
kirkche' sims
"I am a part of the Leadership and Law Program at Frederick Douglass High School, and I am in the 11th grade. I think studying abroad will help me develop a global mindset, so that I am able to connect with my future clients. I want to become a lawyer. Also, it will help me with my Spanish skills so that I can get better at the language and communicate with Spanish speaking clients. I have never been on a plane before and this will help me overcome my fear of flying."
Anisah lisbon
"I am a part of the Law Program at Frederick Douglass High School and I am in the 11th grade. This experience would help me towards my future goal of one-day becoming a forensic scientist that works and travels all over the world! I enjoy traveling and learning about new cultures and I'm excited for this opportunity to go to Cuba with my peers and the ADA program."
KAMERIN GAGE
"I am a part of the Recording Arts and Media Production Program at Frederick Douglass High School. I am a guy that likes to help people or motivate people to strive for better. I would love to study abroad because I feel like it will give me many different opportunities in the future. I would like to go to Cuba because it seems like a beautiful place. As a photographer this is the perfect opportunity for me to take pictures to add to my portfolio that will make me stick out to colleges."
tiara jones
"I am a part of the Recording Arts and Media Production (RAMP) program at Frederick Douglass and I am in 10th grade. However, when I graduate I would like to study accounting in college. I feel like this trip will help better prepare me for college and the work world."
SHAKURA SHIRD
"I'm a 18 year old senior at Frederick Douglass High School and President of the Recording Arts Media and Production Program. I will attend Full Sail University this fall, to pursue Recording Arts and Show Production. Being a part of ADA so far has been great for me and being able to have the chance to learn about the culture of a new place, like Cuba,with people that love who they are will be interesting. I am excited to learn about the background of black people from around the world and our history."